Shop Now +
Refuge Duck Calls
We provide top of the line, custom waterfowl calls, made from the highest standards and tuned by only the highest professionals. Refuge Calls are available in Acrylic and Custom Wood. We have Competition calls in single reed and hunting calls in single and double reeds.
Get Geared Up +
Refuge Gear
Look good while doing what you love. Refuge offers all kinds of branded gear, from hats and t-shirts to duck call necklaces and lanyards.
Apply Today +
Pro Staff
Become part of the the Refuge Pro Staff. Contact us today to find out more about our Pro Staff program. There's benefits to being on our team!
SHOP

FREE SHIPPING!

All Refuge duck calls are competitively priced at $139.00 — shipping included!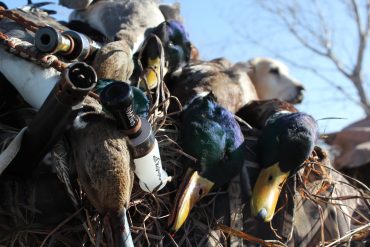 About Us +
Welcome to Refuge Call Company
Refuge Calls is a fast growing company dedicated to producing World-Class duck calls and providing unmatched customer service. Our calls are made from custom acrylic, machine turned, and are hand-polished and tuned by professional duck callers. We pride ourselves on our customer service. Please contact us directly if you have any questions about our products, or about duck calling in general.
Our Service is Our Future!
Testimonials and Reviews
I just wanted to let you guys know that even though I have been a customer of yours for almost 2 years, I got a chance to try out my new Hybrid I received for Christmas. I am here to tell u that I don't believe there is a sweeter call out there. Keep up the good work, you have a loyal customer in me!

Rodney Barnett

We took the Refuge NVICTUS call for a test drive and came away very impressed. Read Full Article +

Greenhead Gear

Ended up getting a hybrid a few weeks ago. One of my favorite calls now. It gets nasty. I got the double reed because I've always liked them over the singles. Whatever you feel comfortable with. I don't think you'll be disappointed.

MudBuddy77